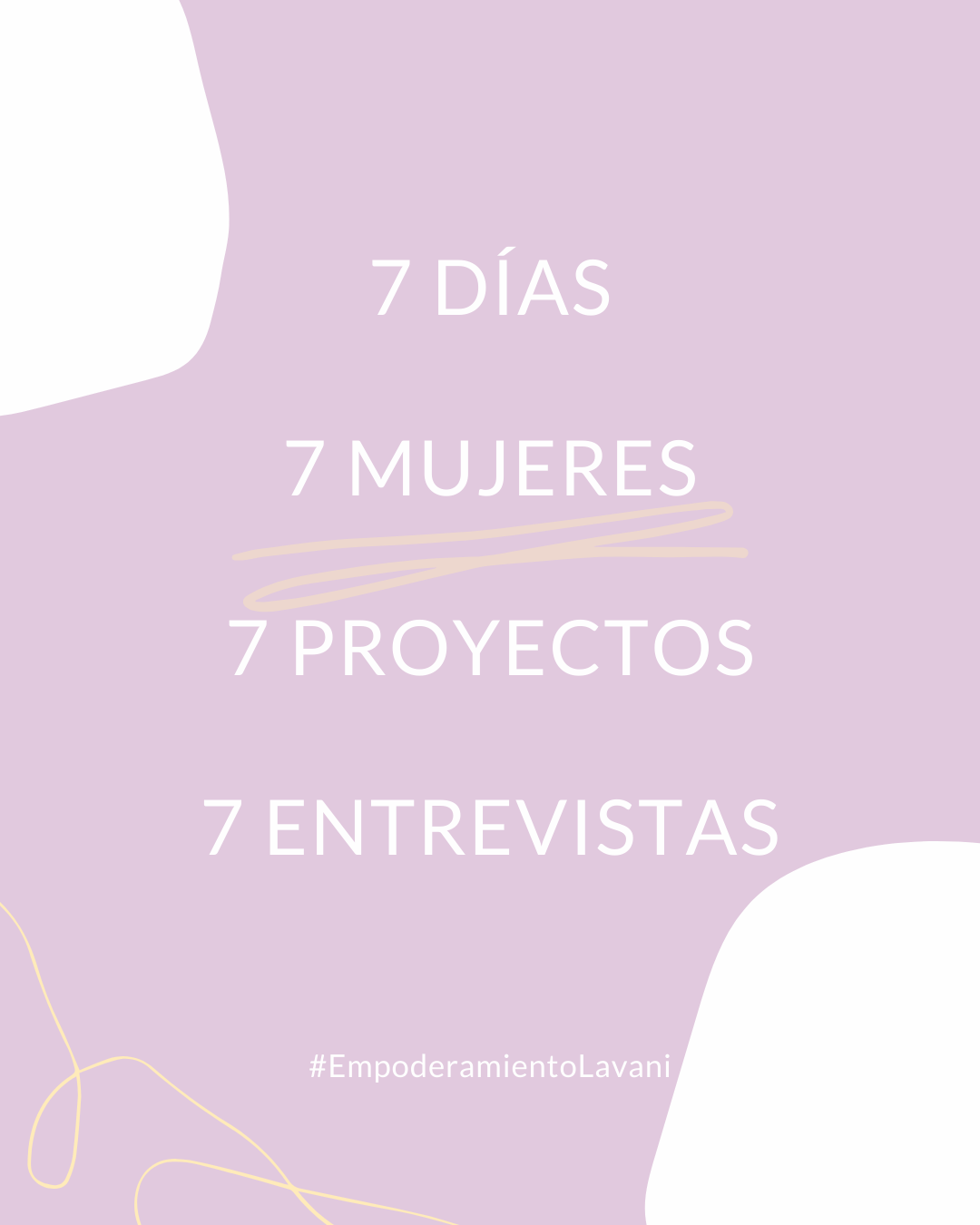 March 8th is just around the corner and as many of you already know, at Lavani we are a team of 100% women.t Lavani we are a team formed 100% by women. Therefore, we want to take advantage of the voice we have to support and inspire more women.
During this week we will interview 7 empowered women to learn about their projects and tell us the keys to their success. Will you join us? You can follow closely on our blog or on our the incredible stories that we will be telling you.
We start the week with two wonderful women who have decided to undertake in these times of pandemic to open their aesthetic medicine clinic.
ELLAS:
Gracia Bañón Nieto. Director at Clinica Enea together with Hospital Emergency Physician.
Teresa Andrés Gonzalvo. Director at Clínica Enea, I combine it with my work as an influencer on Instagram @teresaandresgonzalvo .
CAREER:
Teresa: I have a degree in Nursing and International Business. I have been combining the 8 years of university education with my work in Social Media as an influencer. I have worked hard to get where I am, I took advantage of flights and train rides to study, many sleepless nights to compensate for the work days... Who knows me knows that I do not do things by halves, I am 100% involved in each stage I live.
Gracia: I have a degree in Medicine from the Autonomous University of Barcelona, I specialized in Family and Community Medicine at the Marina Baixa Hospital and I am currently working as an assistant in the Hospital Emergency Department. I started my training in Aesthetic Medicine during my residency. Completing the Master and the constant interest to continue training and learning from the best has led me to open Enea Clinica.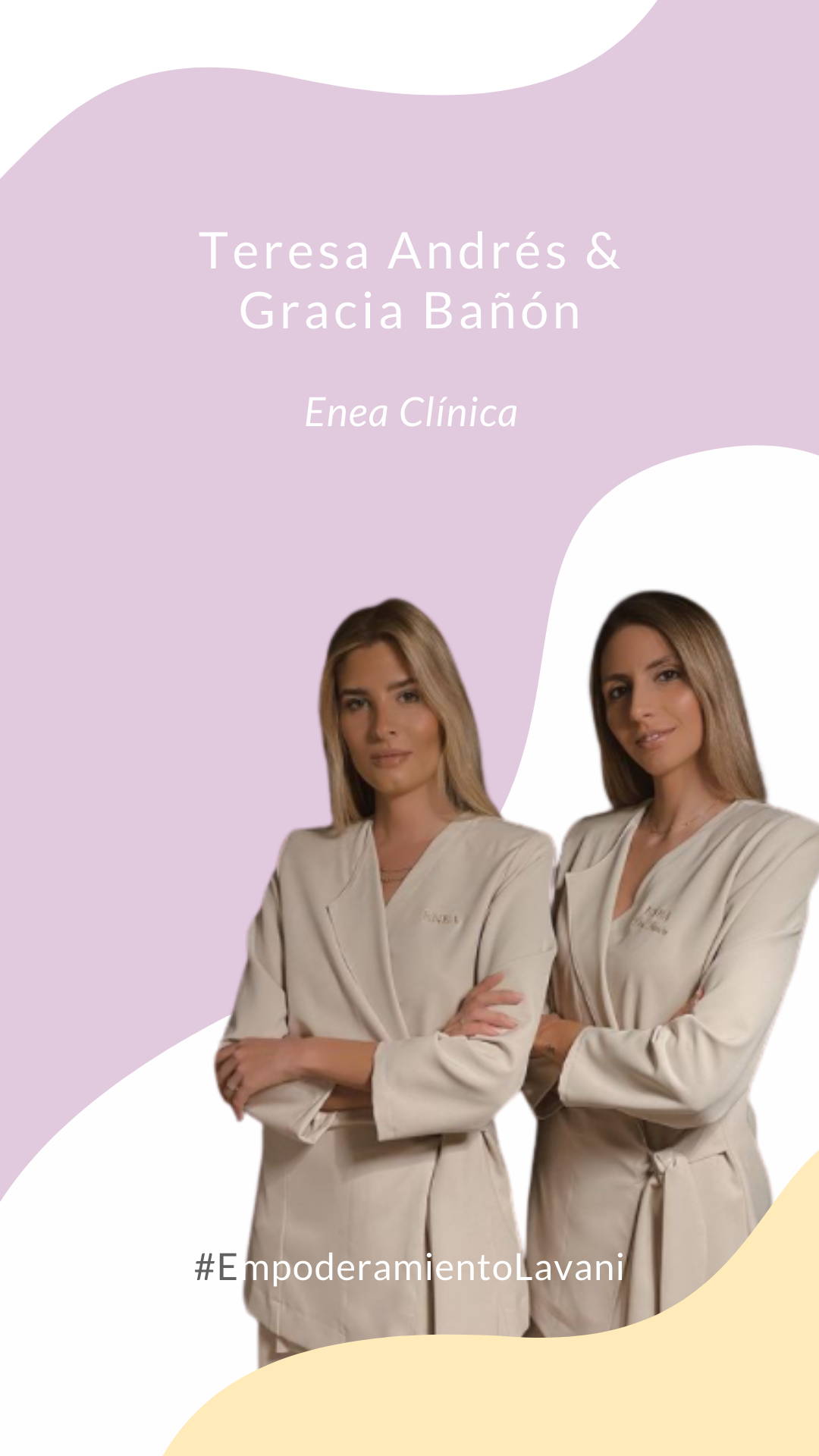 What advice would you give to a woman who wants to undertake/start a project/follow her passion? 
Teresa: "Work hard to get what you want. And you will get it."
Grace: Project your life, and strive to train and grow until you achieve it.
What qualities do you think you have as a woman that have gotten you where you are today?
T: Perseverance and work. It is very important to have things clear, not to deviate from the path you want to follow and to sacrifice some moments of leisure for moments necessary to achieve your dreams.
G: I have always put my studies, my education and my family first. I have had some difficult moments, but without a doubt, perseverance and effort are two qualities that define my life trajectory.
A woman who is a role model for you or inspires you.
Teresa: Any woman who lives near me inspires me. I like to surround myself with all kinds of people who nurture me in different areas. I like women with courage, bravery and who stand up to life, but I also love being able to surround myself with women who need support to move forward. At Enea we are a team of mostly women and it fills me with great pride. I feel that supporting each other should be a life motto for any woman.
Gracia: I feel that I am in the moment of my life when I surround myself with women who are an example of fighters, strong and great people. Undoubtedly, the moment of more feminine strength. My sister, Teresa, Carolina and my mother are the women I could define as an example to follow.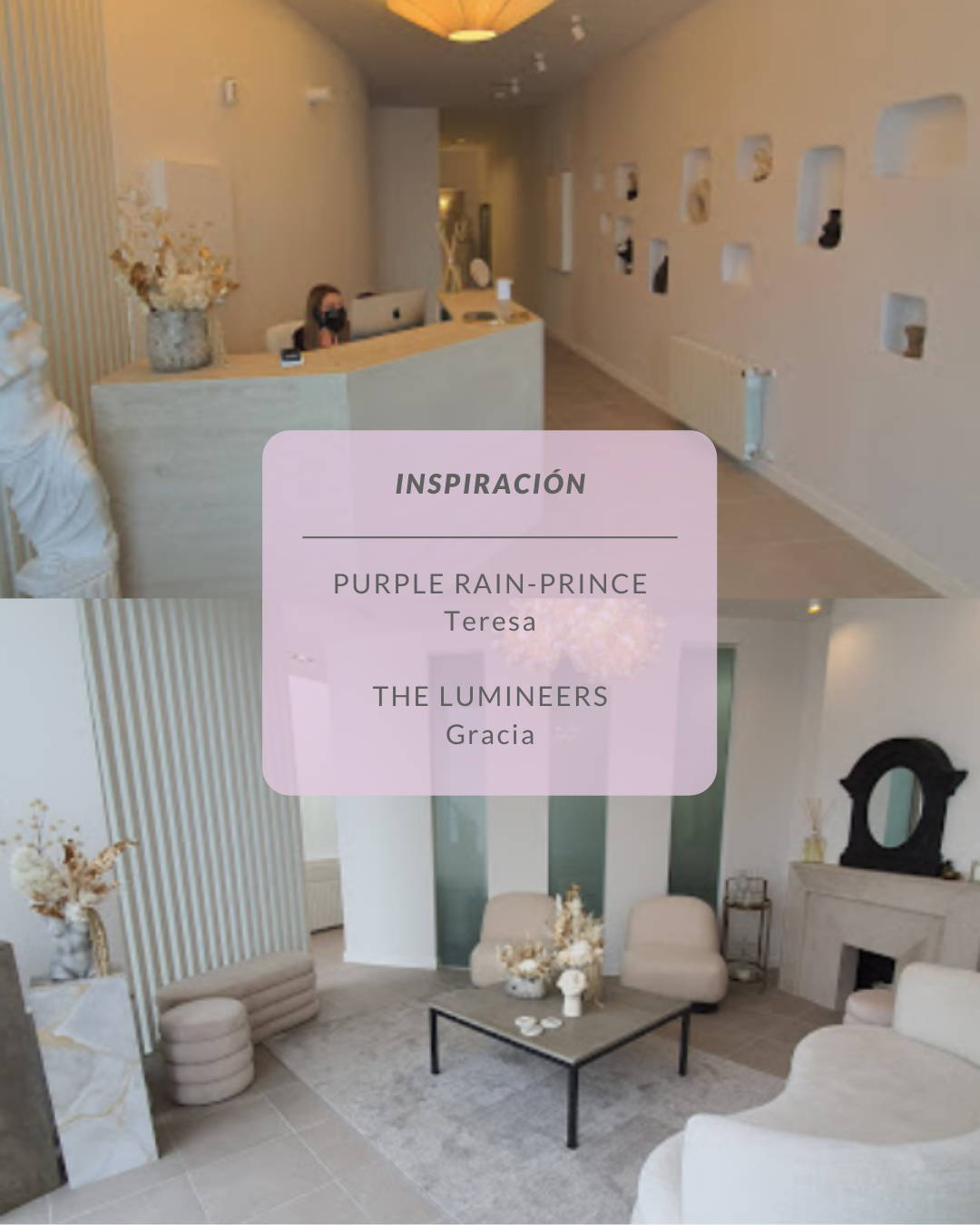 A book/movie/song that inspires you.
Teresa: Purple rain- Prince. With or without you by U2. As for books: I like romance novels with a comic touch, I'm so busy in my day to day life that it's my moment of leisure and maximum distraction (much more than a TV series).
Gracia: Reading is one of my favorite hobbies, Siddhartha was a book that captivated my mind and undoubtedly marked my path in understanding life. The Creedence is one of my favorite music groups along with The Lumineers, which make me disconnect from the daily routine.
Tip/s to reconcile/get everything done.
Teresa: At this stage I have learned many things, especially in terms of managing a company. It's a bit paradoxical, but I would say that in order to achieve everything it is necessary to know our limits.  
Grace: Believe in the project you are undertaking, but above all surround yourself with people who support you and whom you can trust.
In this 2020, what would you say you have learned about entrepreneurship in times of pandemic?
Teresa: That life is made for the brave.
Grace: That we all need each other, that in the end life is to live it with the one you love.
A dream you want to fulfill:
Teresa: On a professional level: I have just fulfilled it recently with the opening of our clinic Enea. On a personal level, nothing could be further from a cliché: BE HAPPY.
Gracia: Enea is part of my fulfilled dreams. Now I struggle to regain time in my personal life and enjoy it with my loved ones.
Thank you so much to these two entrepreneurial women who have taken a risk in such complicated times for giving us a few minutes of their time to inspire us.
You can follow us on Instagram for a closer look at the rest of the amazing women's stories we have coming up this week.
See you there!