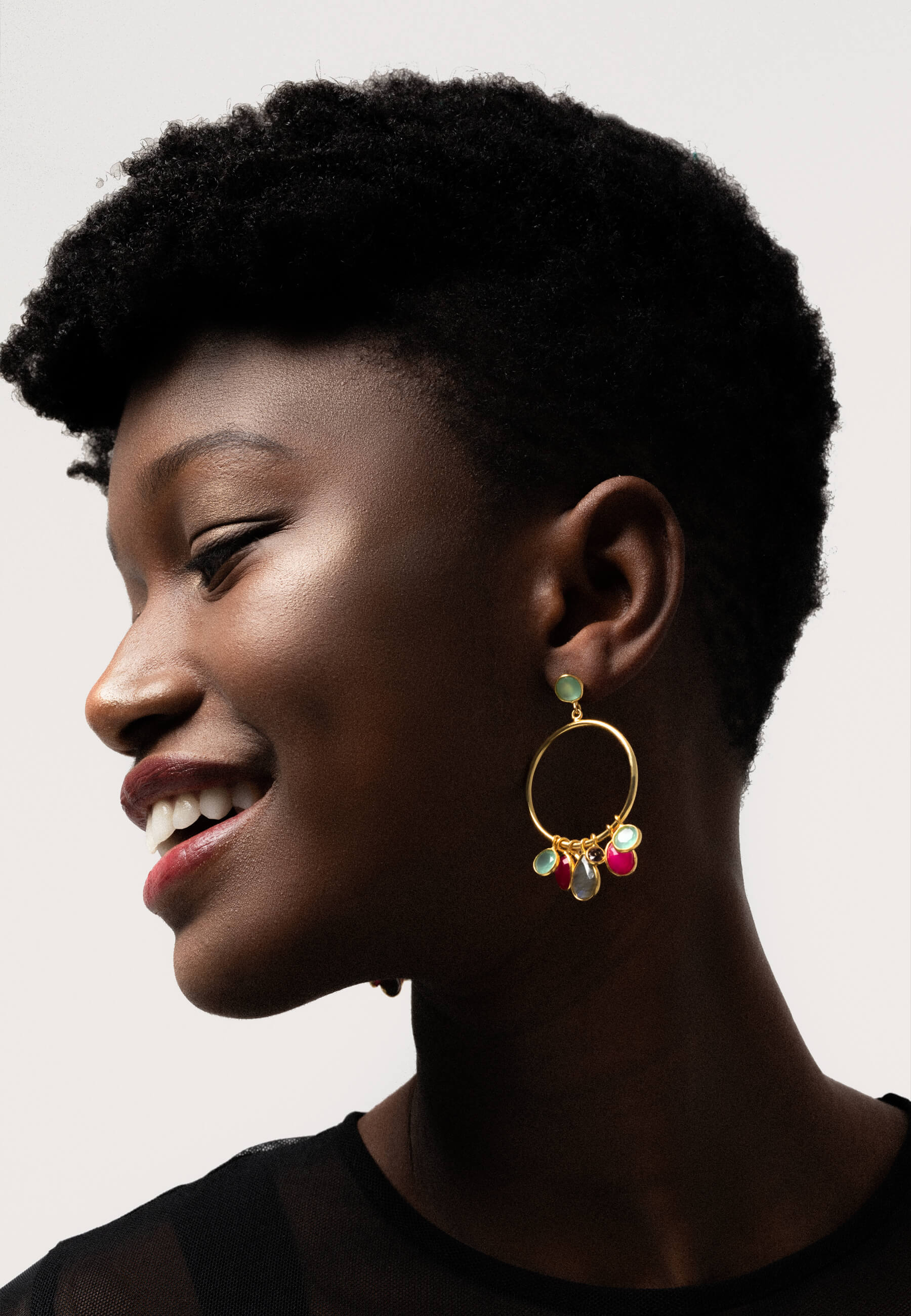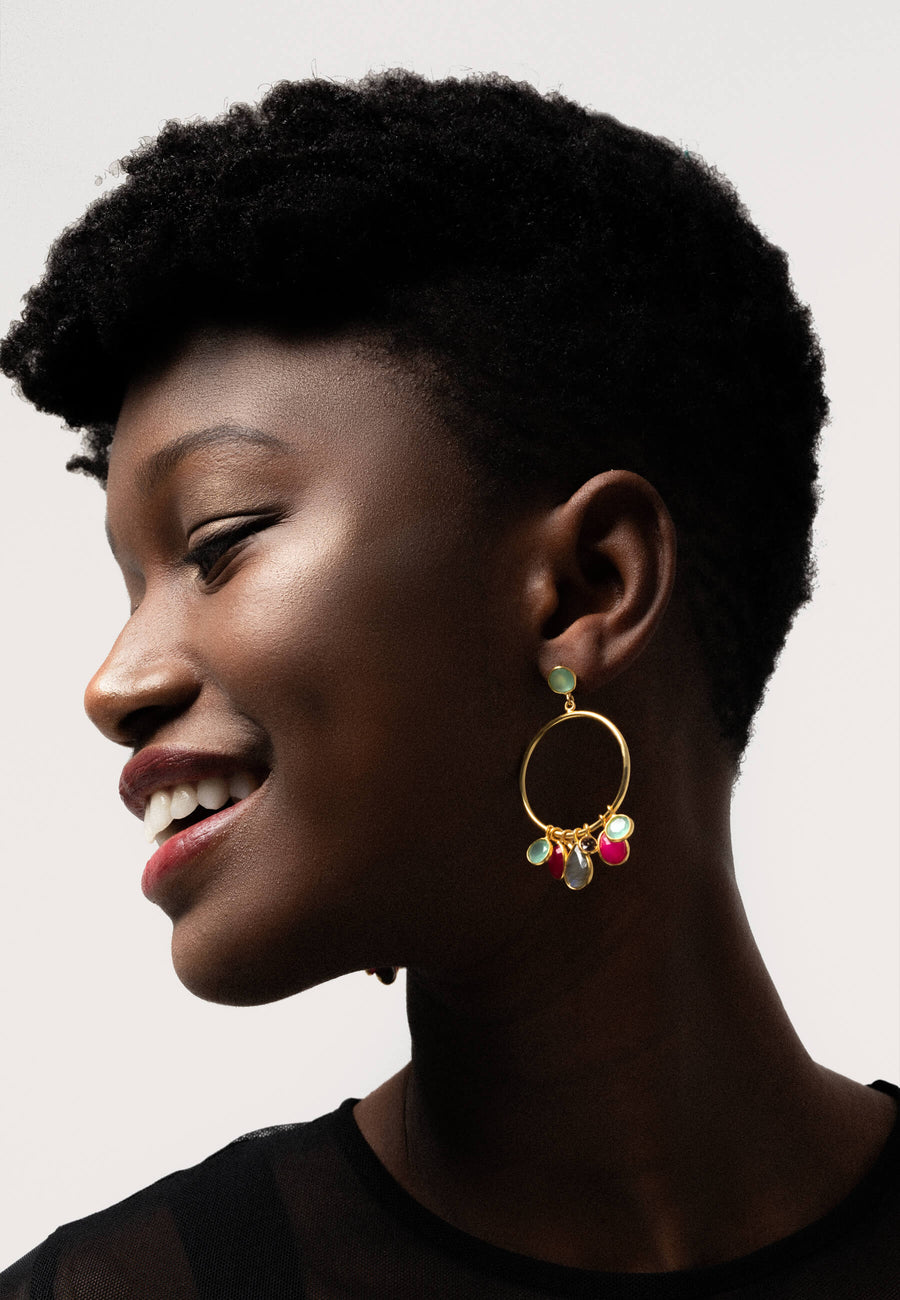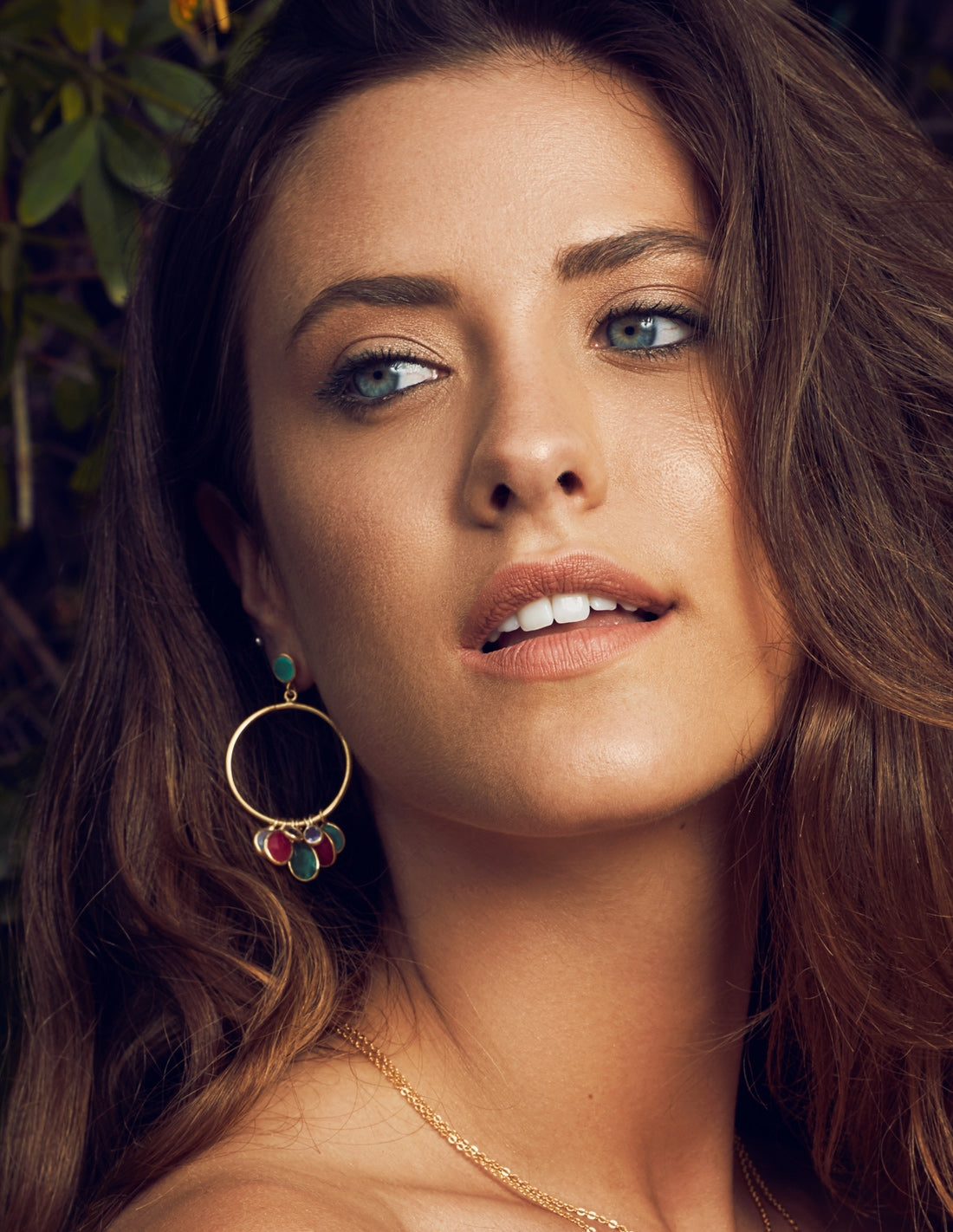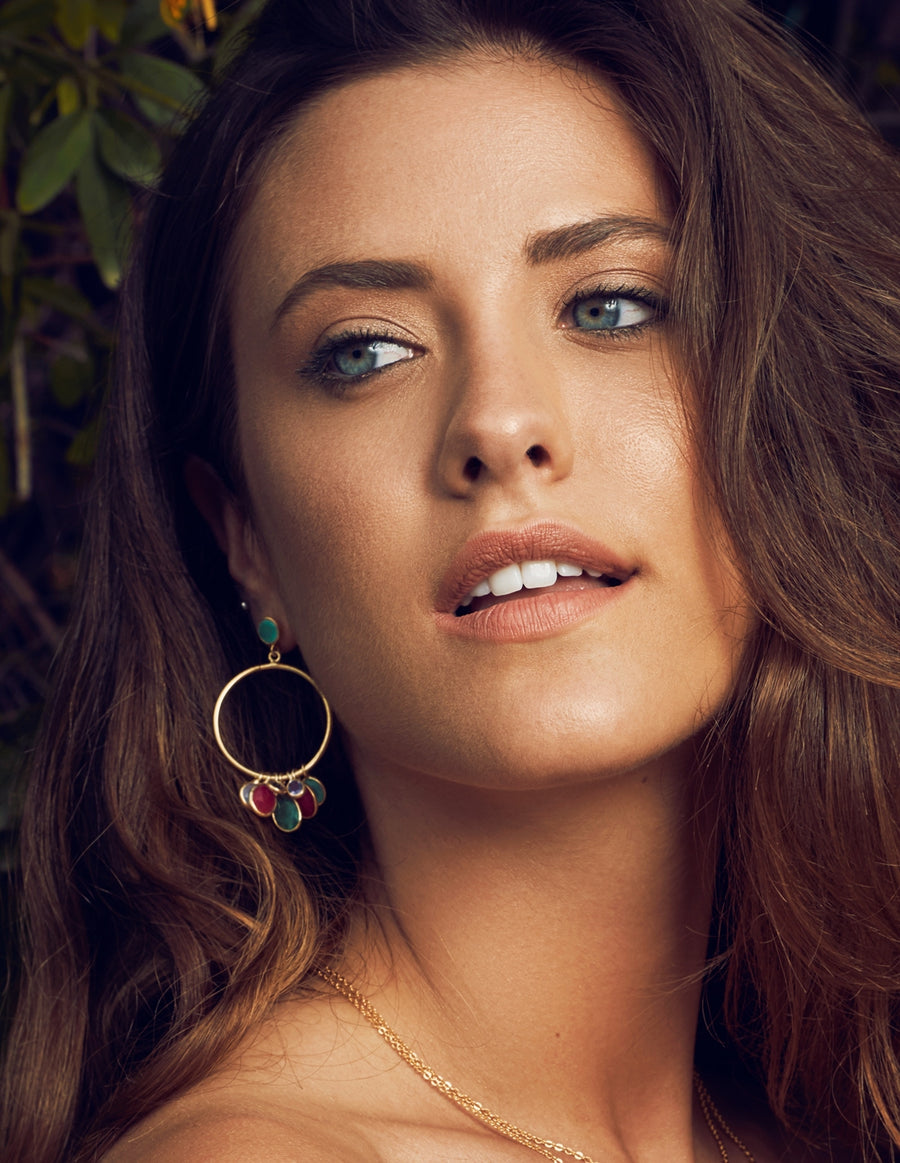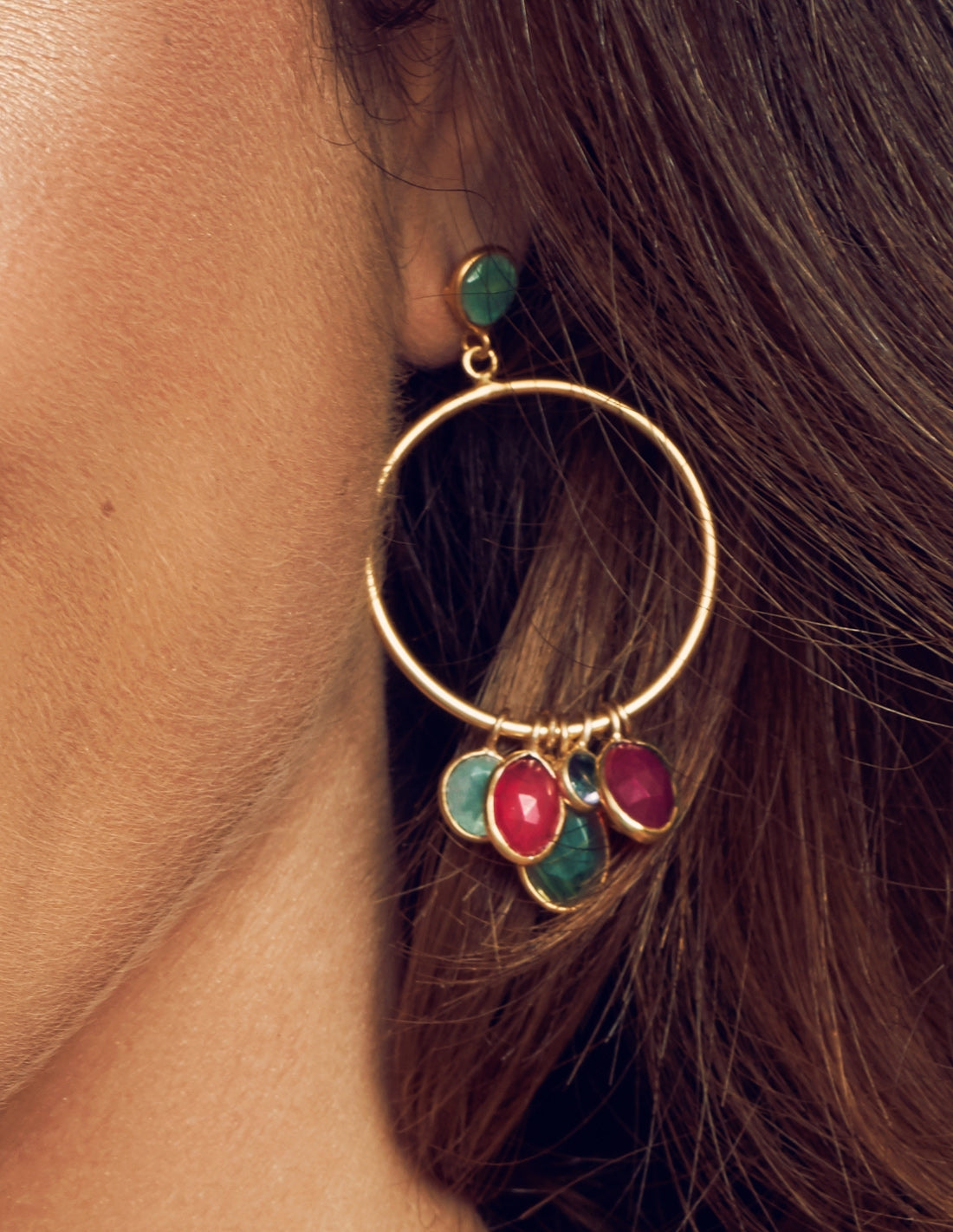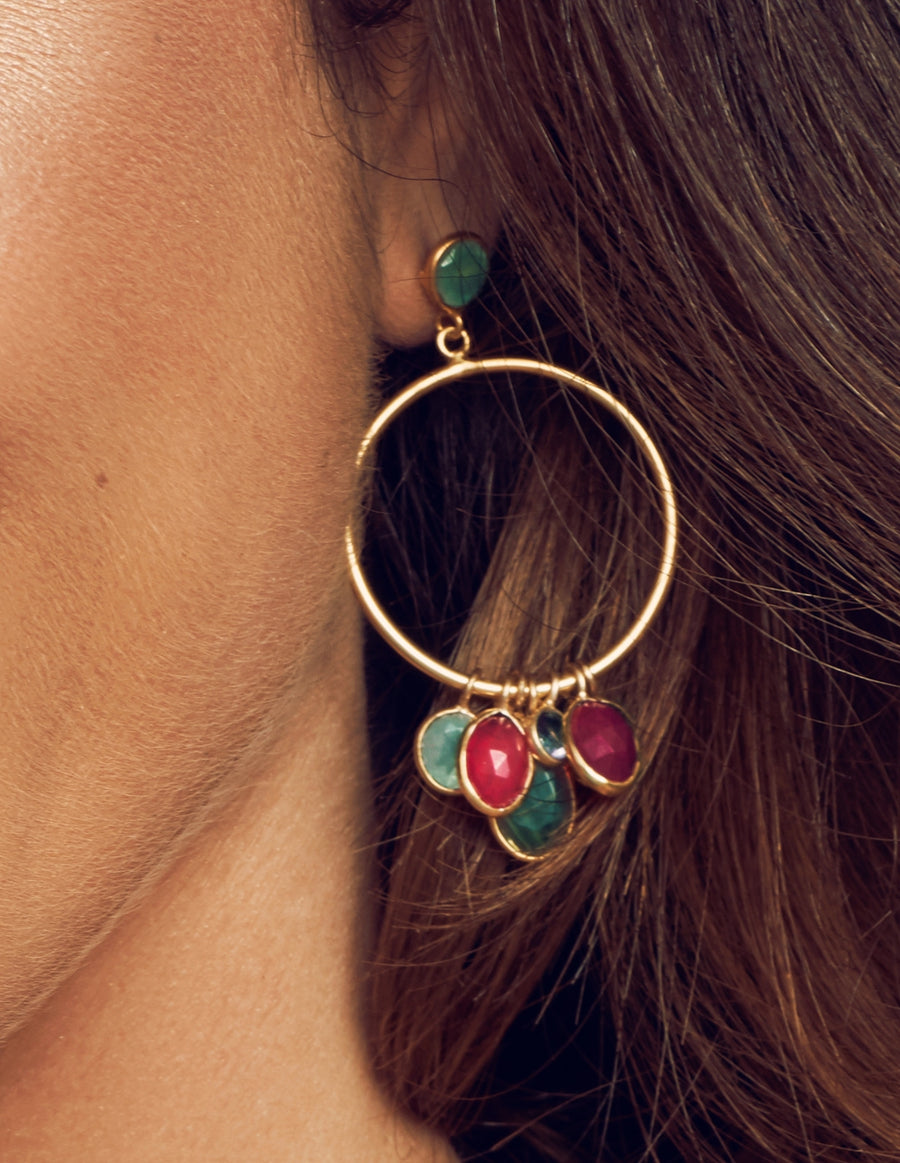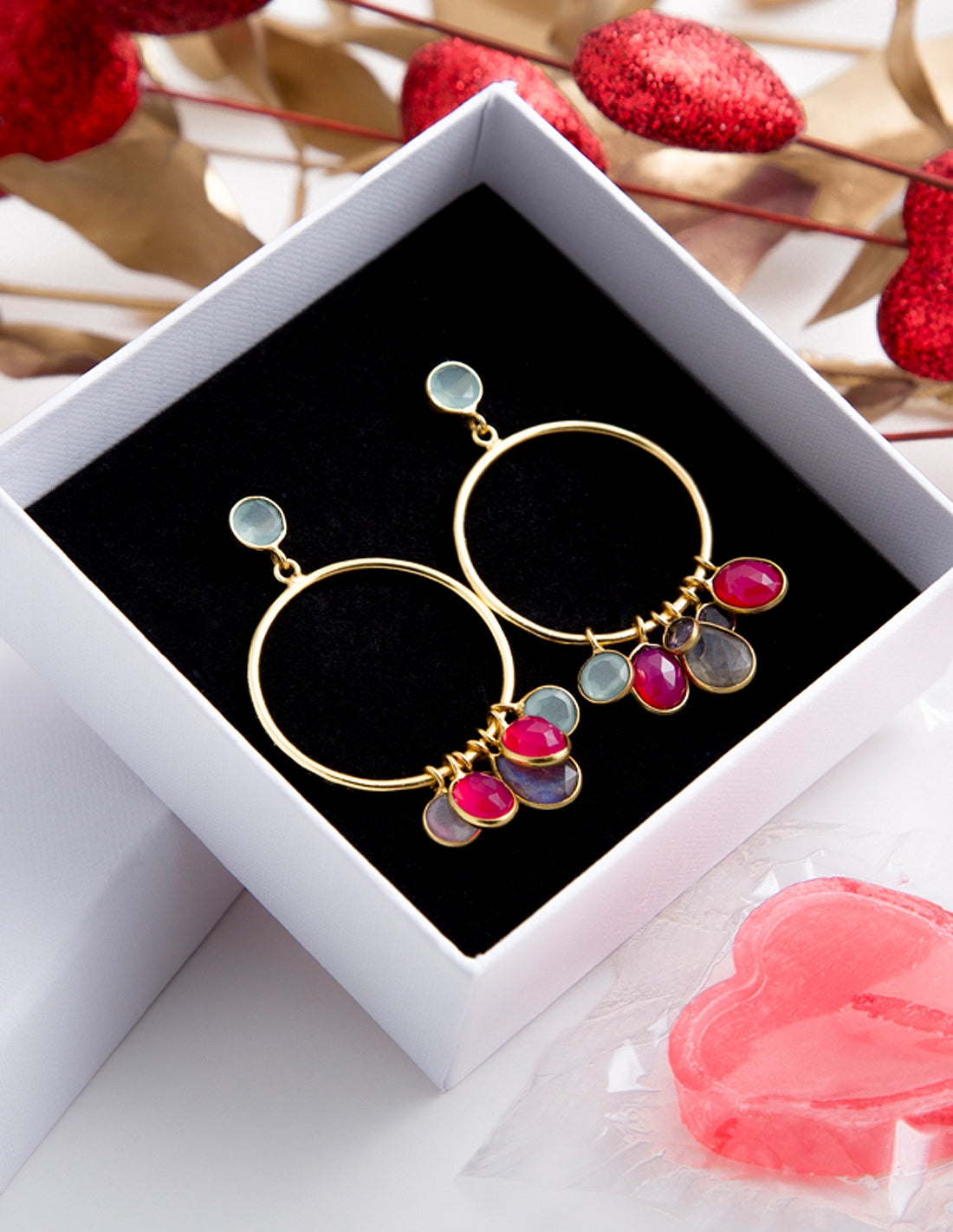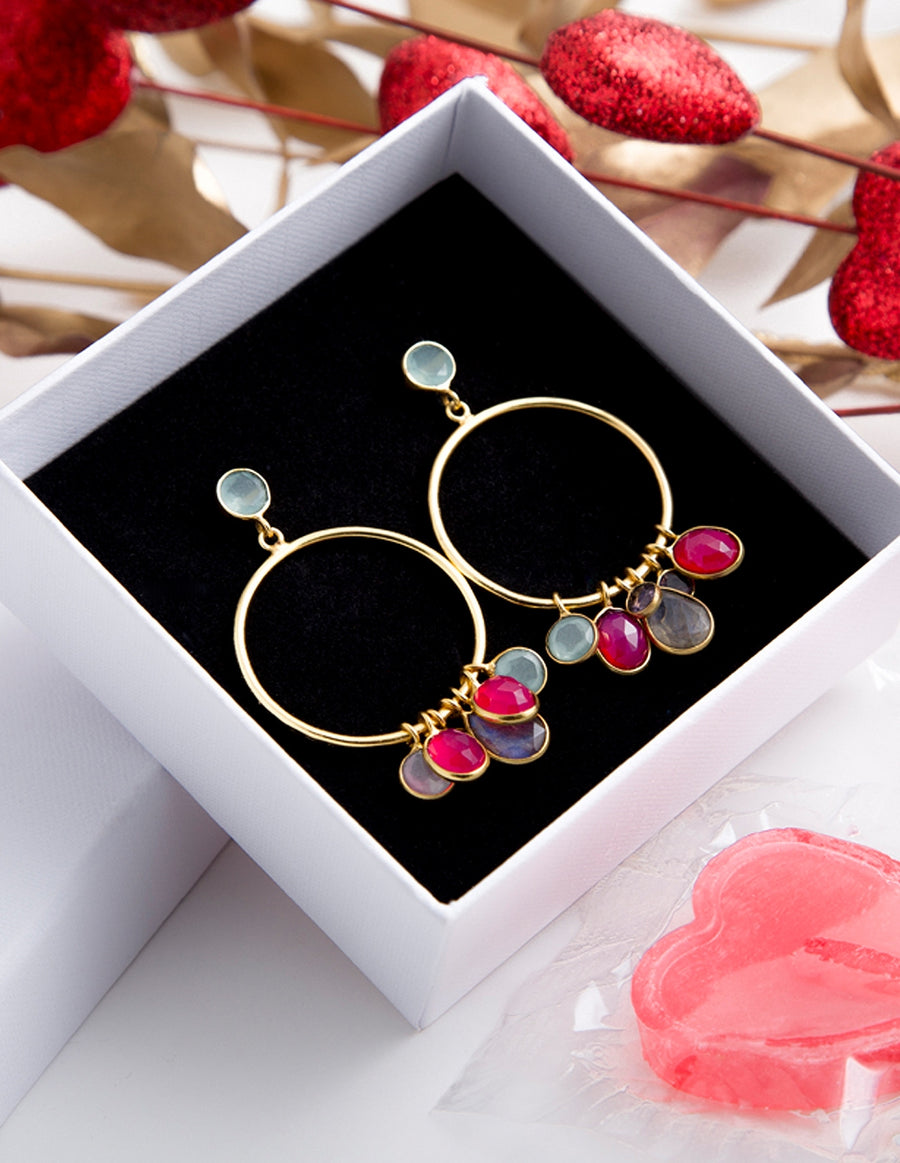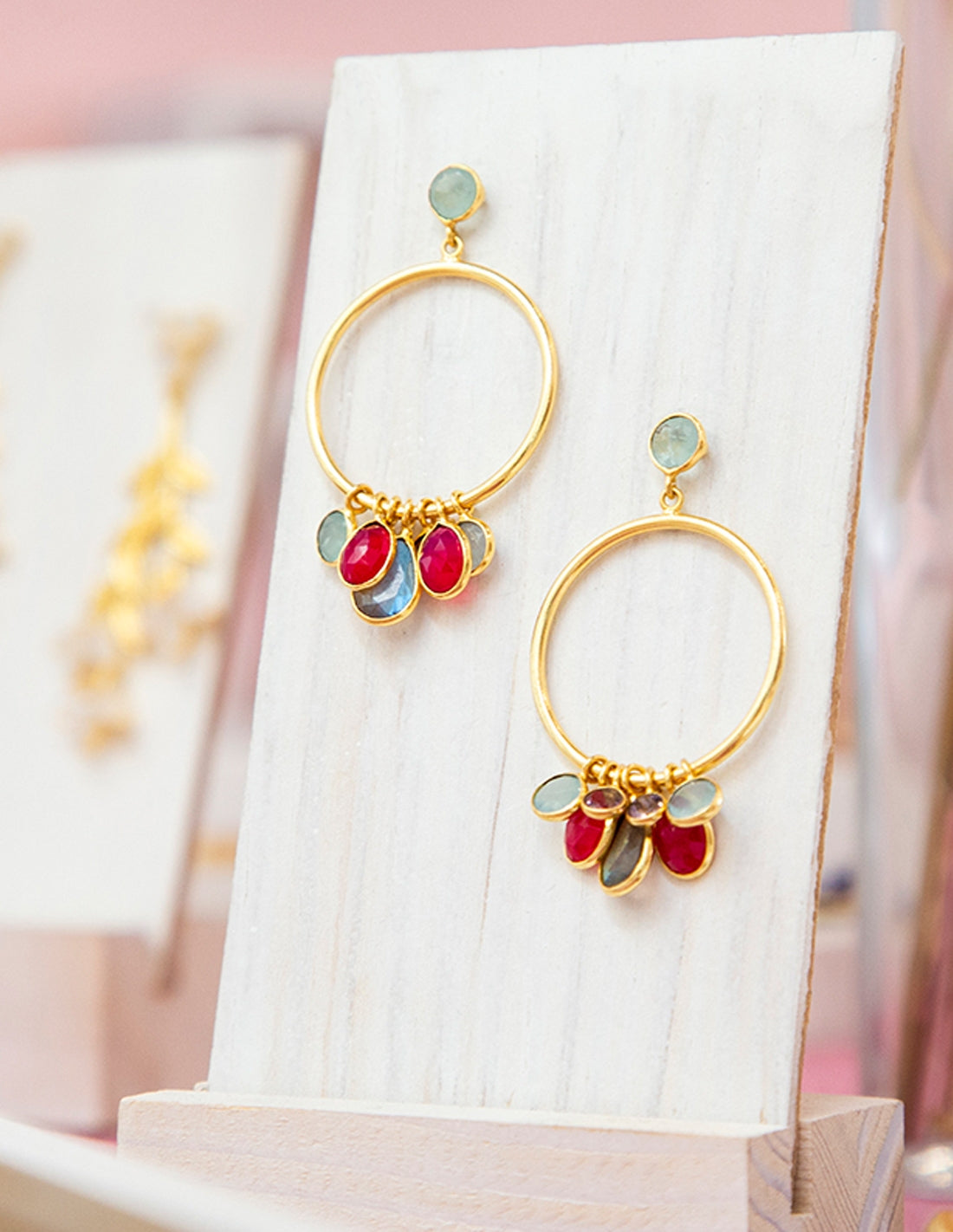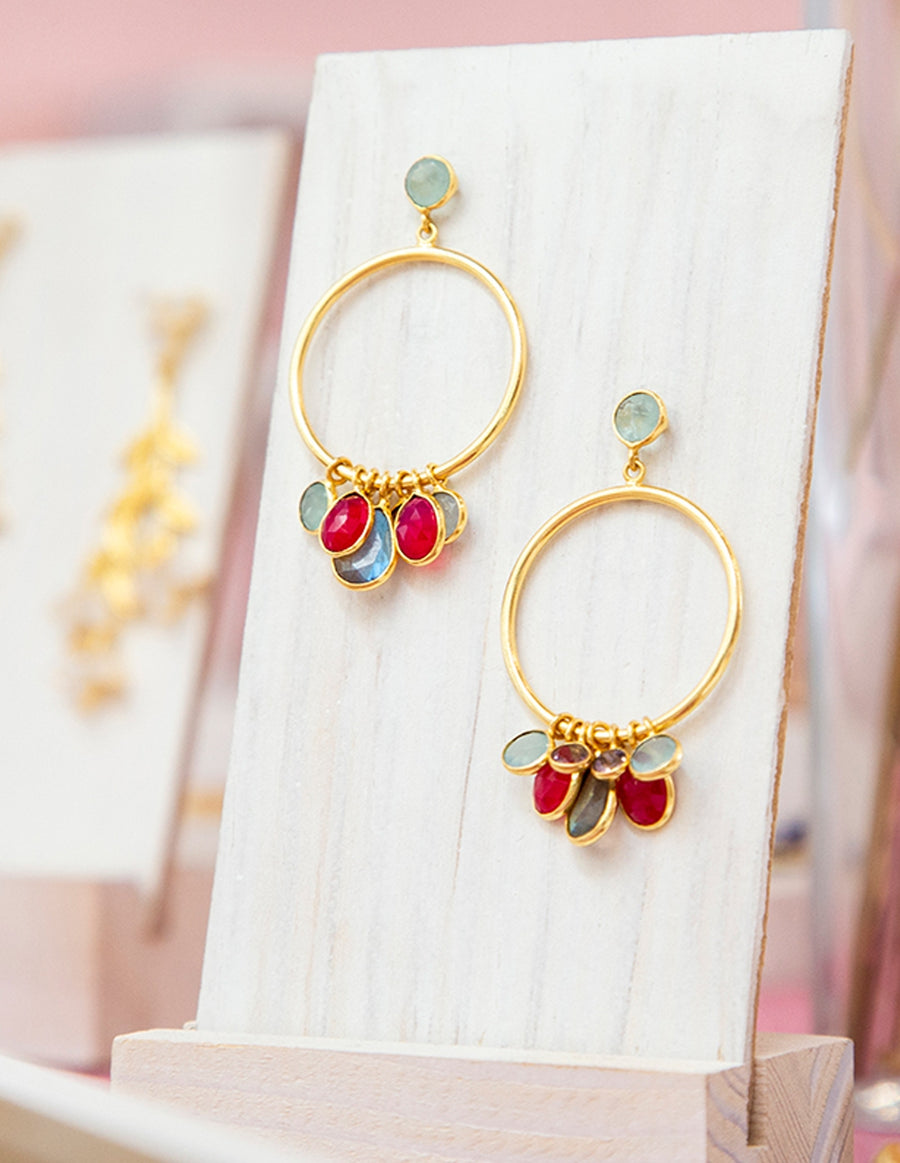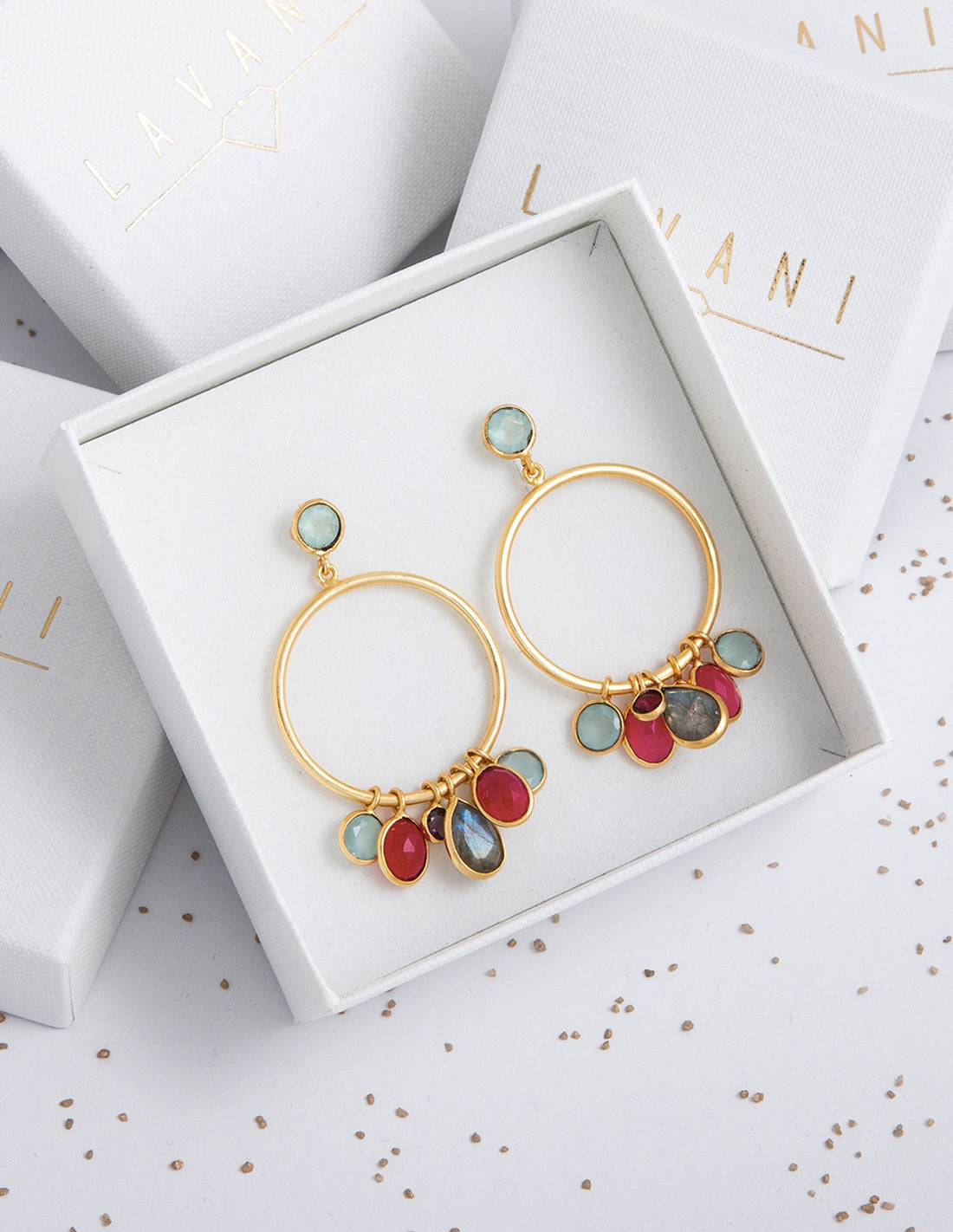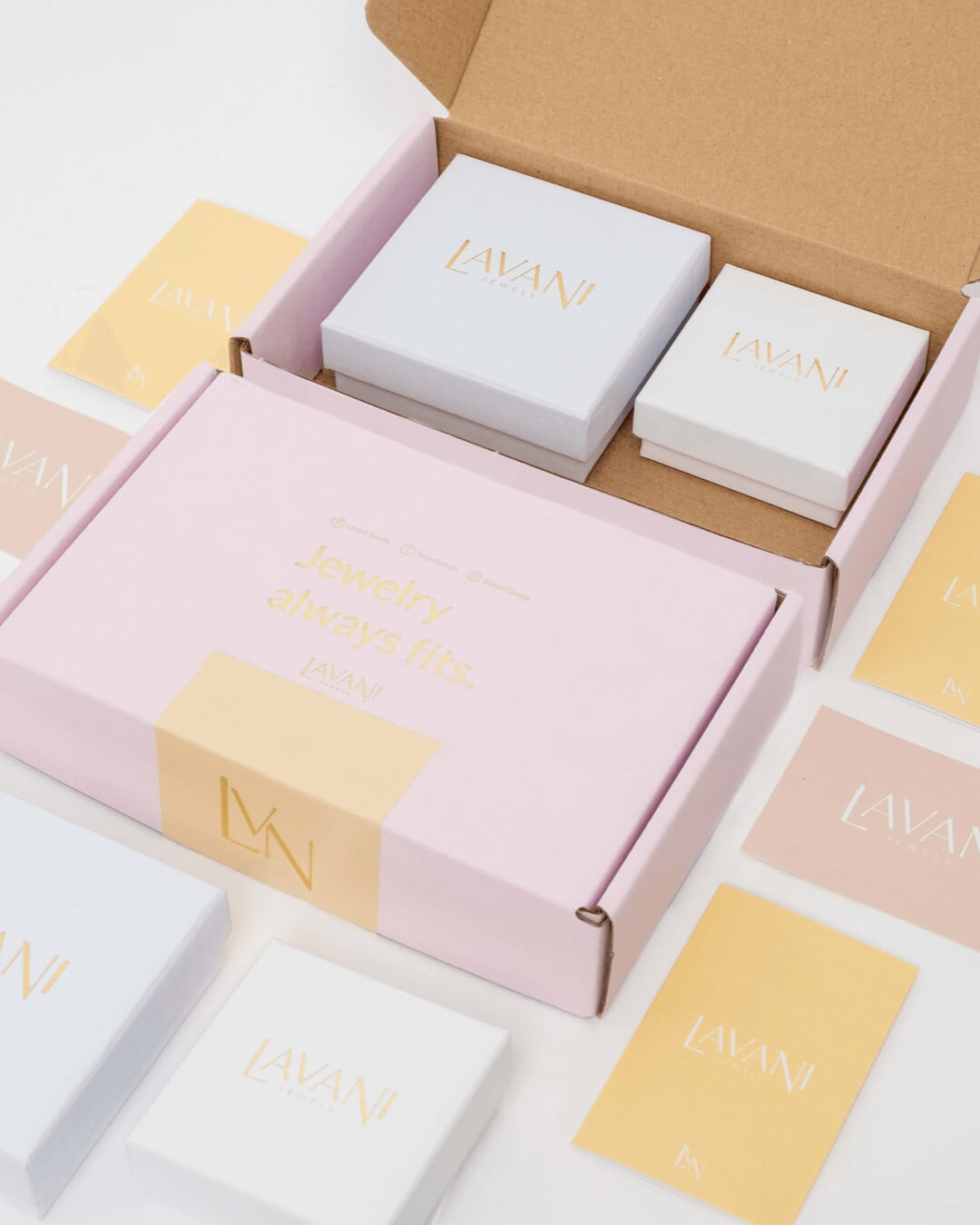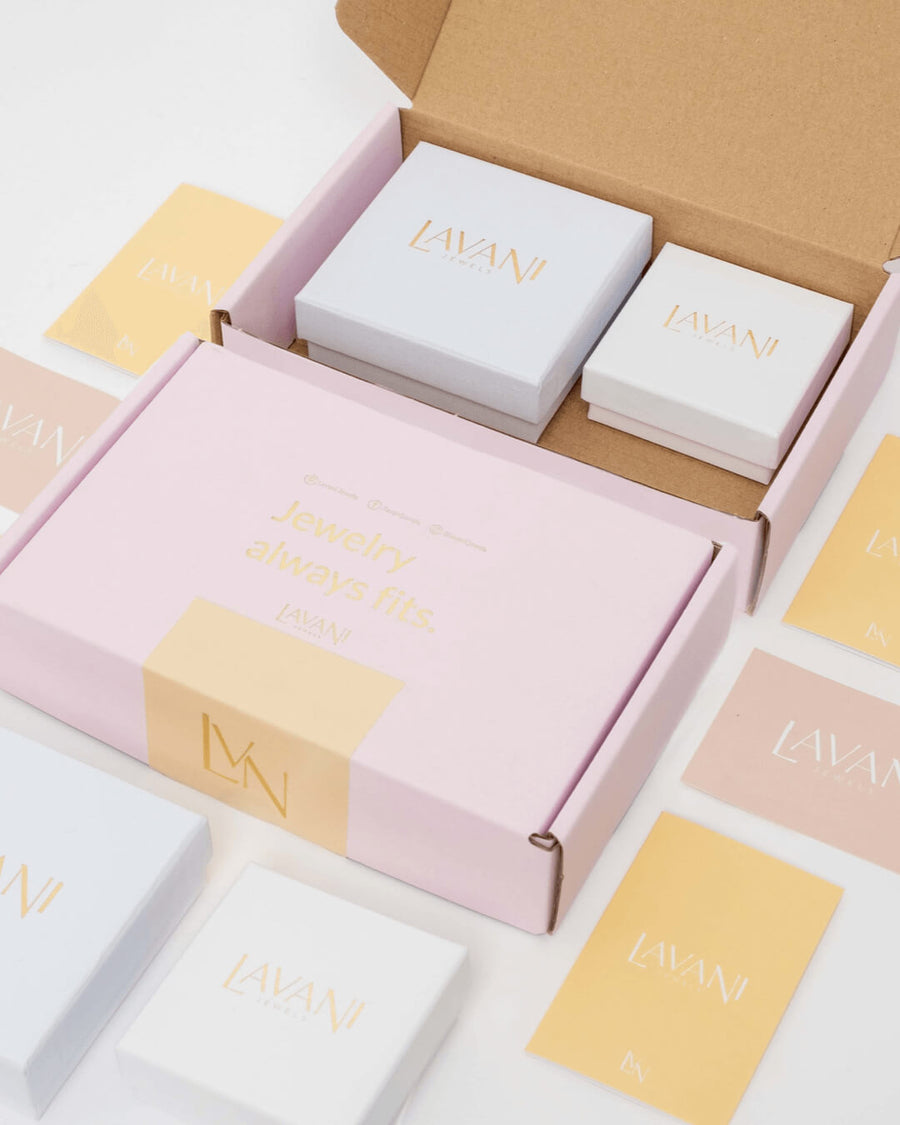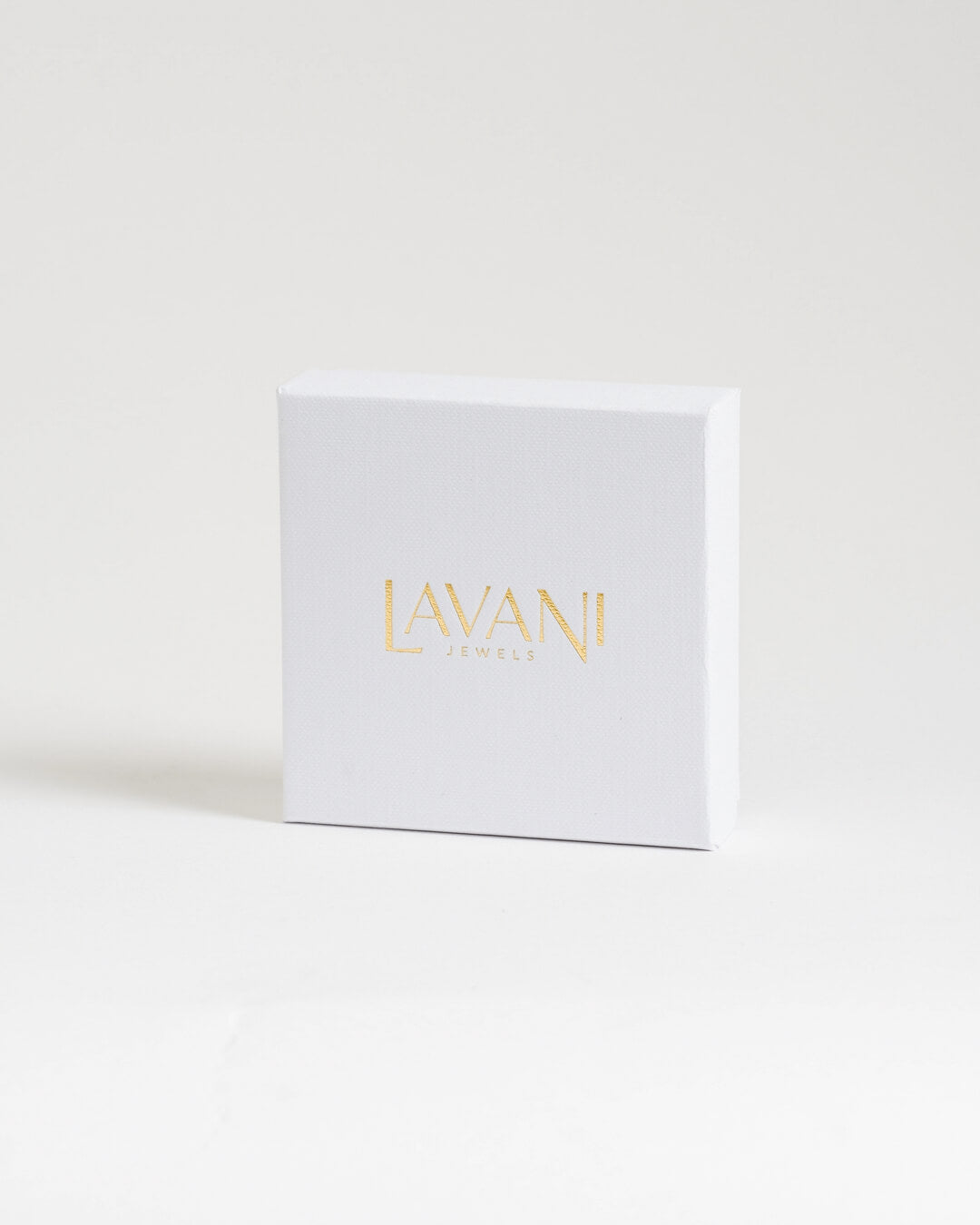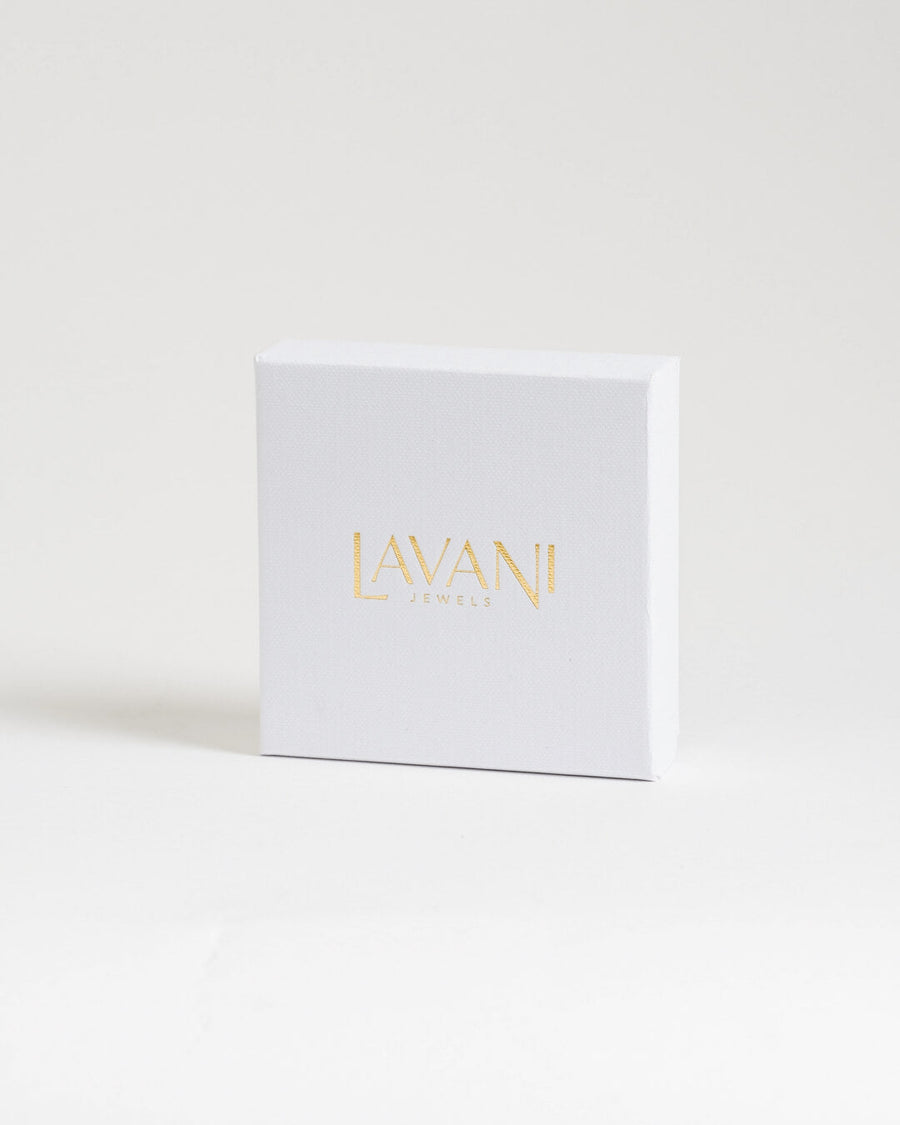 Return deadline until January 15
Express Shipping Available
High Quality Sustainable Jewelry
Description
Details and materials
Shipping
model of our collectionSahara. shaped earringsfront hoop and decorated with multiple stones of various colors and sizes. A model versatile that you won't want to take off. Made of brass and bathed in 24 karat gold.
COLLECTION
Sahara Collection. An oriental-inspired collection, specially designed for you to turn your most summery outfits into special ones. With this collection we have managed to combine the use ofnatural stone that characterizes us so much with the geometric design and this season's trend:fringes
- Finish: Baño en Oro de 22 k.
- Stone: Amatista, Labradorita, Calcedonia.
- Weight: 9.2 g.
- Tamaño: 5 cm.
- Closure System: Mariposa.
- Hypoallergenic.
- Manufacturing warranty.
- - Por favor, ten en cuenta que, debido a la naturaleza única de las piedras, los colores y patrones exactos pueden variar ligeramente de la imagen que se muestra.
Delivery in time for Christmas guaranteed.
We understand that you are anxious to receive your order as soon as possible, but remember that during the Black Friday promotion period, due to the high volume of work, delivery times are not guaranteed. In addition, at this time of the year, transportation companies are likely to be more saturated. We estimate that you will receive your jewelry within 9 days. But it will be worth the wait! You will be notified of any updates to the status of your shipment and will have access to all tracking information once your order has been shipped.
Black Friday Special
Extended Returns and Exchanges Period
Take advantage and get your Christmas gifts.
If you placed your order between Nov 24 and Dec 31, you will be able to exchange your jewelry until January 15.
*The jewels of the collection Blacklistdue to their 2 for 1 promotional nature, are not subject to exchange or return.
Track your order
You will be able to track your order in real time. You will receive an e-mail and SMS with your approximate delivery date and time.
Extra packaging
Add extra to your cart to receive your orders gift-wrapped and ready to give as a gift.
Personalised advice
Do you have any doubts? We help you find the perfect gift. Contact us through the live chat and we will help you.
Materials and Sustainability
✧ Plating 22K Gold / Semiprecious Stones
Our pieces are made to last the longest. Our high-strength gold finish prevents discoloration and oxidation, so you can wear your jewelry every day and everywhere.
What is micron gold plating?
Micron gold plating is a gold plating technique that dates back to the 19th century. All of our plating is done with at least 2 microns of 18K Gold to create long-lasting, timeless pieces that, with proper care, will stay in your jewelry box perfect.
Responsible and sustainable production
LAVANI JEWELS is committed to being a responsible, conscious and transparent brand regarding our impact on the environment and other challenges in the society around us. At Lavani we follow the 17 UN Sustainable Development Goals and strive every day to take care of our planet.
Manufactured in local workshops
Our jewelry is produced in local workshops with gr experience and tradition in the creation of jewelry. In this way, we avoid pollution caused by excessive import and export of products.
Natural Stones
All our jewelry is made with high quality semiprecious stones. Wonders of nature with unique reflections and colors, which make each piece of jewelry unique.
Amatista, Labradorita, Calcedonia
Chalcedony is a cryptocrystalline variety of quartz. Of volcanic origin, with multiple varieties and colors. In ancient times it represented the elements air and water. It is the stone of generosity, harmonizes body and mind. It has deposits all over the world, the most important being in Brazil and India; and in Spain, in Galicia and Aragon. Labradorite belongs to the feldspar group and is found in plutonic rocks. It is a rainbow type gemstone, with a gray base and reflections in blues, greens, silvers, yellows and golds. Labradorite is said to be highly protective, forming a barrier to negative energies. The name ruby comes from the Latin "ruber", which means red. It is composed of a mineral called corundum, the same as sapphire. It varies in color, but remains between pinkish, orange and red, depending on the chromium and iron content. It frequently presents solid inclusions of mica or rutile, which add value. This precious stone has been the object of veneration throughout the history of mankind. Amethyst is a quartz of magmatic origin that has been known for thousands of years. It was already used to make jewelry in Ancient Egypt. It symbolizes divine wisdom. It is characterized by its violet color, which can be more or less intense depending on the amount of iron contained in the stone. It is most commonly found lining the inside of agates in the form of geodes.
Hypoallergenic Jewelry
Free of cadmium, tin and nickel. With a layer of protective lacquer and noble metals to take care of you.
Registered at the Spanish Patent and Trademark Office.
About us
Our conscience
LAVANI JEWELS is committed to being a responsible, conscious and transparent brand regarding our impact on the environment and other challenges in the society around us. At Lavani we follow the 17 UN Sustainable Development Goals and strive every day to take care of our planet.
Our team
LAVANI JEWELS has a young, dynamic and feminist team made up of 100% women. Women who are concerned about the problems of today's society and try to contribute their bit in the day to day.
Our designs
In LAVANI JEWELS we design each and every piece of jewelry from scratch. LAVANI creations are unique pieces and we try to give them a meaning and history so that everyone who wears them feels as special and unique as they are.